Here To Help
Whether you need to know how much sand to order or which natural stone paving might work best for your project, Kings are here to help. Our managers draw on their experience in the landscaping and building trades in order to advise our customers on planning, product suitability and quantities required. Working out how much of something you need is key to the success of any landscaping project, and we want to ensure our customers don't waste materials or money when they're working out their shopping list.
We value relationships with our customers, whether it's our trade clients who come to see us all year round, or members of the public working on seasonal outdoor projects. We also work closely with our suppliers, because we believe that if we know exactly what we're selling, we can provide the best service to our everyone who walks through our door.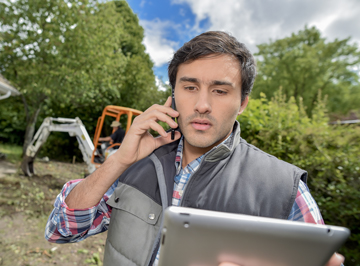 Advice
We're approachable – you can ask us anything about your landscaping project. Whether you're a trade customer or a member of the public, feel free to talk to us. Our managers have worked in the landscaping and building industries for years and can talk through your plans with you so you ensure you get the right results for the best value.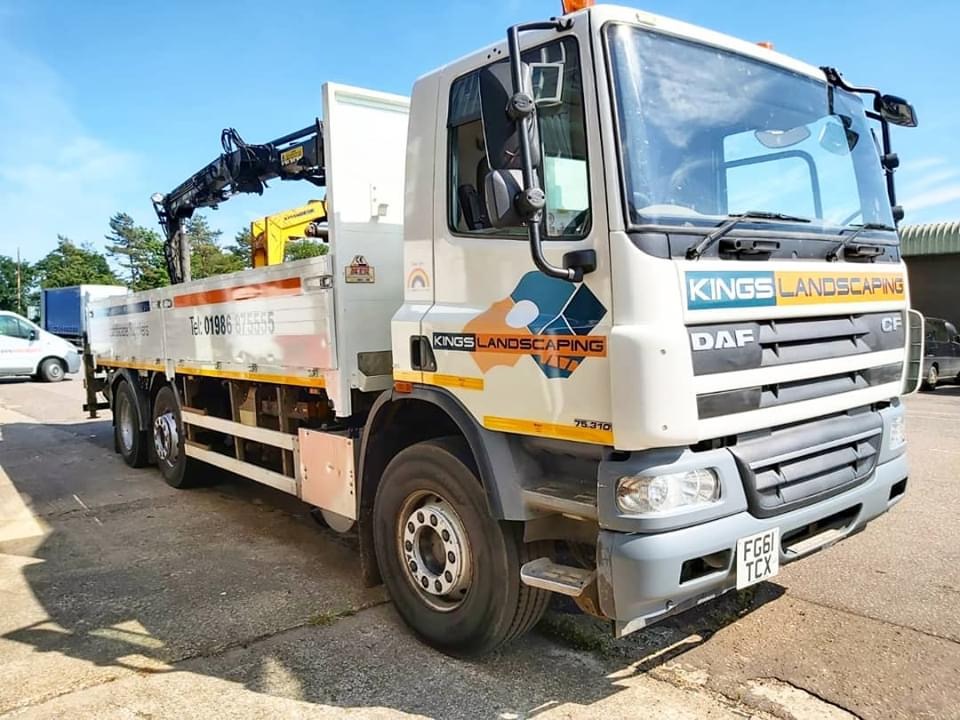 Delivery
You know that massive truck blocking your whole road to deliver three paving slabs? Well, that's not us. While we operate lorries and cranes, we also have a fleet of smaller vehicles, meaning we can deliver to smaller and less accessible sites. Let us know what you need and we'll arrange the most suitable vehicle to get your project under way.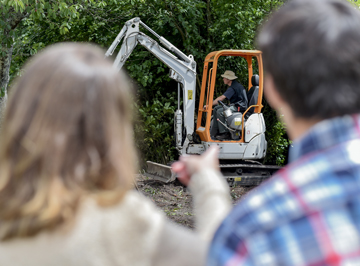 Trade and Public
With more than 600 trade customers, we value our regular trade partners and work closely with them to ensure their own clients are happy. But we're not just here for the trade – we're happy to help members of the public with their outdoor living and landscaping projects. Call in and see us – our friendly advice will get your garden refurbishment off the ground.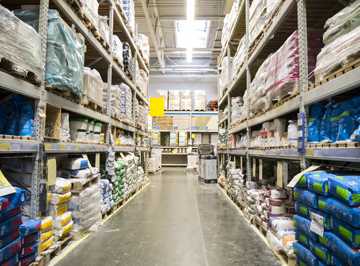 Suppliers
We work hard to build relationships with local, national and international suppliers to ensure that we really understand the product range we offer. For example, locally we have forged close links with Clarkes of Walsham and Global Stone in Colchester – yet we are also a stockist of Bradstone, a leading global paving brand.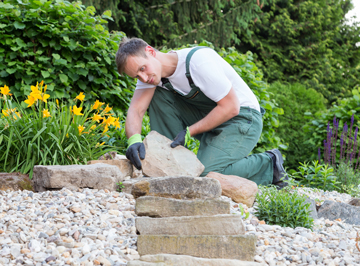 Community
We believe in supporting local community projects, and as a landscaping business it makes total sense that we're involved with the award-winning Halesworth in Bloom scheme, for which Kings has supplied materials. This season we're also sponsoring Wenhaston United FC reserves.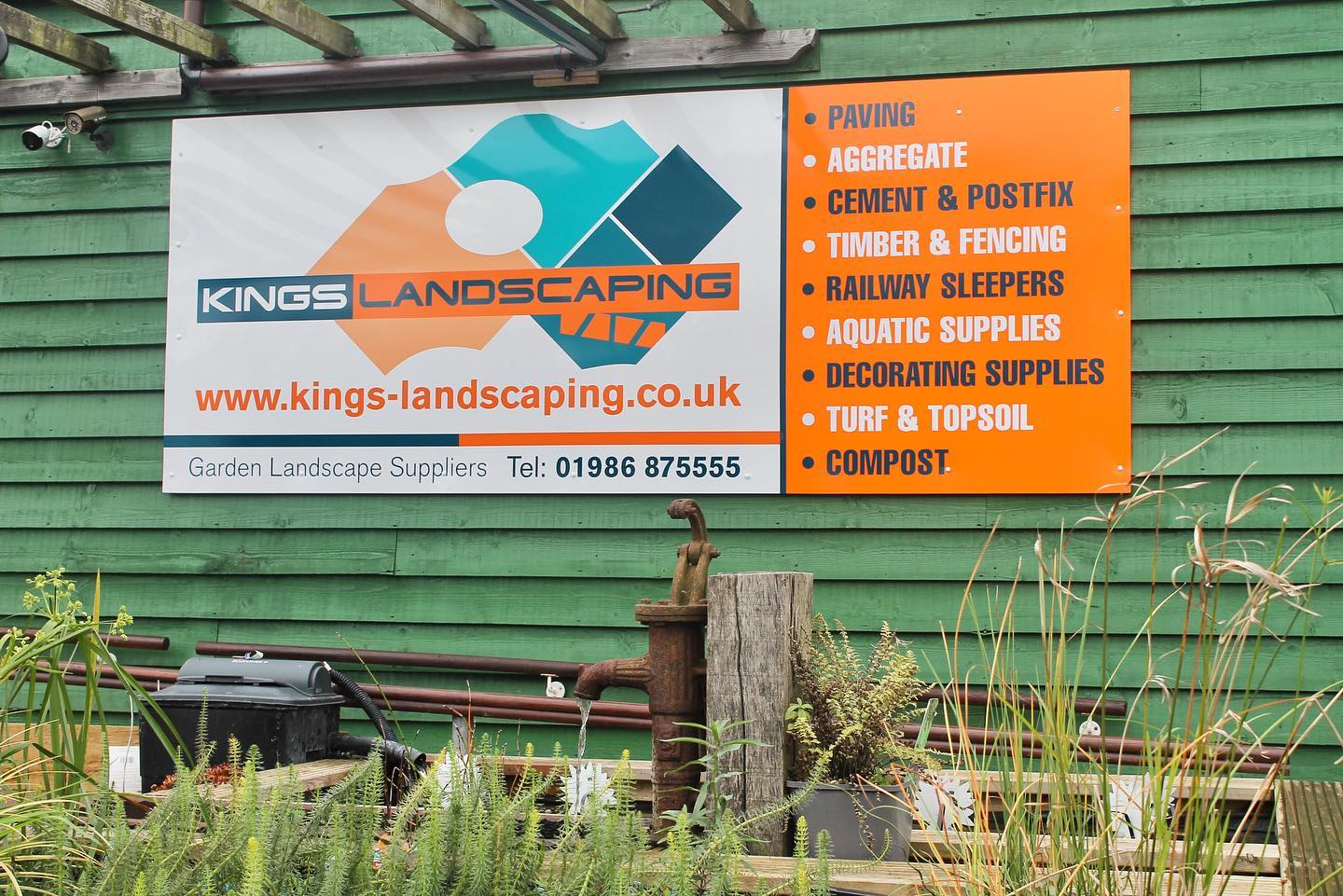 Shop
We offer a huge range of landscaping products, from compost and bark to timber and railway sleepers. Come and take a look around; you don't have to purchase massive amounts of everything – we even sell sand by the shovelful!
If you need any advice with any aspect
of landscaping please get in touch
Don't take our word
Customer Feedback
I can highly recommend Kings Landscaping and have worked with them for the last ten years on all my projects. They are always friendly, efficient and competitive. They deliver and …
Kings Landscaping offer a great selection of landscaping materials at very competitive prices. In addition to this they are very knowledgable of the trade and offer invaluable help and advice. If they don't stock a product that you are looking for they will likely be able to source it and are always willing to spend time in finding a product or solution. Very friendly, helpful and unique company that help local landscaping flourish. Champain Landscapes would not be as successful without your invaluable help and we look forward to working with you for many years to come. Many thanks to David and the team!
Louis Champain – Champain Landscapes
Everyone at Kings Landscaping are very polite, helpful & obliging. I don't know what I would do without them. They are a pleasure to do business with.
Tony Oakes – AJ Garden & Home Services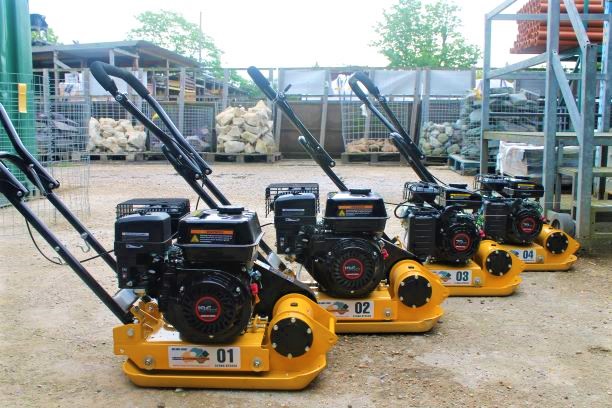 Compactor Plates Available For Hire
Contact Us For More Information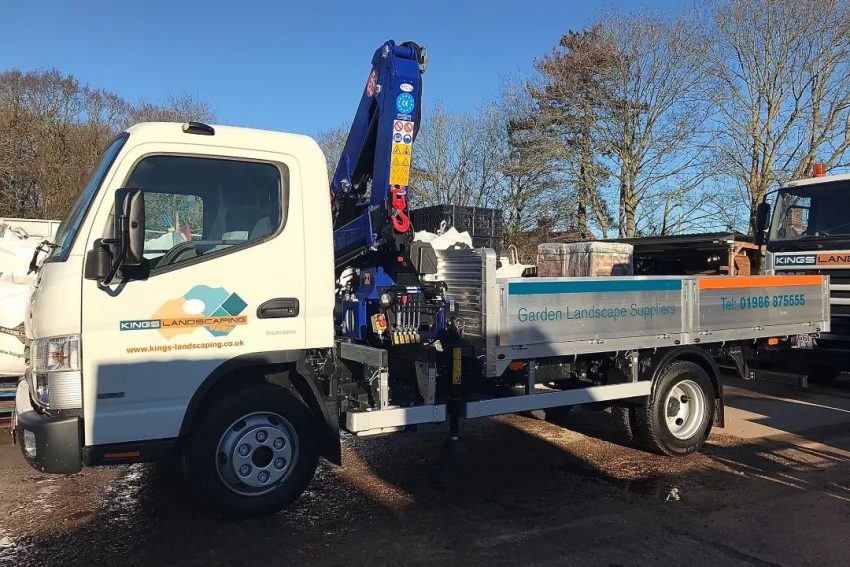 The Latest Addition
With an increase in demand for getting deliveries into those tighter spots, we started the New Year by adding this little beauty to our ever growing fleet.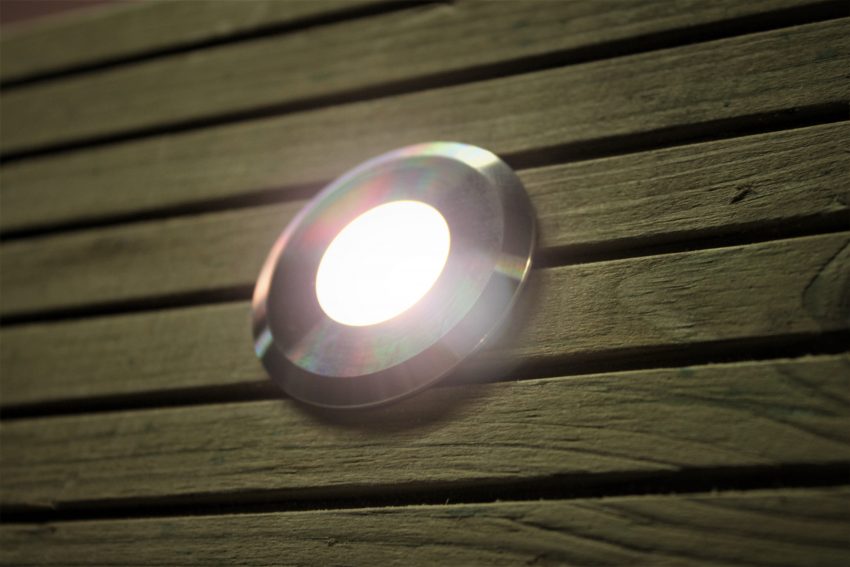 Ellumiére Garden Lighting
The New Ellumiére Garden Lighting Range has arrived! Ellumière is one of the simplest and most effective 12v garden lighting systems available. From deck lights, spotlights and bollards to transformers, …